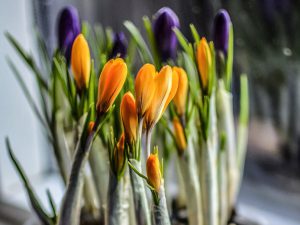 Difficult Departures | Friendship: Dear Claudia

Dear Claudia*,

I am writing for two reasons. The first is that I am still uncertain if you're open to a full and open phone conversation with me and, secondly, I don't trust that the jumble of emotions I currently feel would be verbally conveyed in the most temperate way possible. Please know that my intent is always to be temperate; you deserve nothing less.

Until recently, I thought that we would be friends for the rest of our lives. The 17 years we've already spent together seems as if a full life well lived. And for reasons I am still coming to understand, we are now almost strangers. I am willing to accept your distance if it is necessary for your growth and mine, and also in the hope that our divergent paths cross again in the near future.

What our time apart has offered is a lens through which to explore what true friendship means. I've stumbled across a quote that conveys the essence of it for me; it is from The Tales of Love and Darkness by Amos Oz. It goes: "And remember that friendship … is something much more precious and rare than love: love is actually something quite gross and even clumsy compared to friendship. Friendship includes a measure of sensitivity, attentiveness, generosity, and a finely tuned sense of moderation."

I know I have made my mistakes in the past; hidden innermost fears and feelings that could have affected you negatively – and eventually did. For that I, once again, sincerely ask your forgiveness. Please know that my intent was always to protect and honor you — to approach our relationship with the sensitivity, attentiveness, generosity and moderation that Oz so finely acknowledged above.

But it has been your choice to sever ties, and it is a decision I have honored for the past 8 weeks. However, when you casually messaged today to say that you'd bought groceries using a credit card under my name, I felt a surge of emotions – the most prominent ones, disappointment and anger. At this point, it seems that the same principled regard I have always extended to you is not being returned. If there's one thing that I do know is that real friends know how to push your buttons – but choose not to.

I would have hoped that you felt free enough to ask for my assistance if things were tight, or, at least, free enough to send a quick message that you would be using the card before you did. After all, I did add you to the account to build your credit. But, please, do not make your relationship with me convenient: our interactions based on opportunity.

I know it may be a while before the chasm between us is closed – if it ever does. I am always available to you if you'd like to talk, but, in the meantime, I will be removing you from the account.

Claudia, I do hope we can get back to that space soon: the one where we love each other for our flaws, and can be true with one another without betraying our own souls.

I hope this message finds you well,

Aliyah*

* Names and some identifying details have been changed to protect the privacy of individuals.