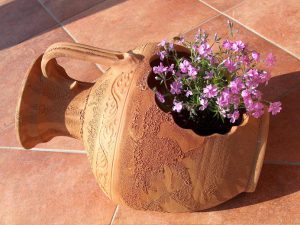 Memories | Place: Marrakech

Every city has a word. The word for Marrakech is: titillation. Alighting in Djemma el-Fna – the square that stretches alongside Marrakech's rollicking medina – quickly induces a kinesthesia of the senses. During the day, when the souks are masked in an air of somnambulance, one can successfully navigate the honeycomb of alleyways by sight and sound. The mewl of snake charmers' gourds, the buzz of mopeds, the clipped popping of horseshoes on cobbled walkways all mingle with birdsong. Further is the Technicolor of hand-dyed wool yarns, coned spices and unspeakably soft Beni Ourain rugs. At night, one is primarily led by the tongue. Amidst exotic wares, musicians and soothsayers are stalls serving the harira soup and cous cous staples to the more complicated lamb tagine. If you should ever move focus from your taste buds, it should only be to follow the lights leading the way through the night like a wayward procession of fireflies.
BONUS: Get YOUR JUMP-START Online Business Guide!