ENJOY OUR CLIENT TESTIMONIALS
At I Hope This Message Finds You Well, we are dedicated to providing you with custom writing and content solutions for your personal, academic and professional lives!
We empower you to:
CLARIFY your vision
SIMPLIFY the creative process
GAIN TIME for passion projects
SAVE MONEY with our "all-in-one" services
CRAFT MESSAGING tailored to your audience
FULLY ENGAGE with the full power of your vision
Enjoy these select client testimonials. Use them to decide which one of our many services is right for you!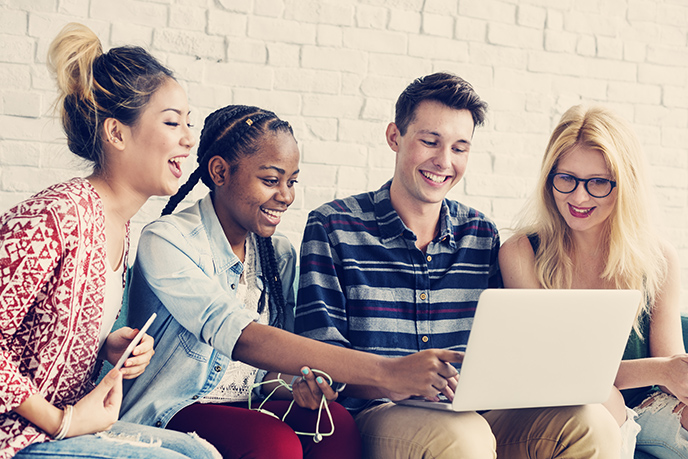 What Our Clients Are Saying:
I am eternally grateful to Stacia Yearwood for bringing to life my passion project; an e-book focusing on self and emotional awareness for Primary School students.
From the start of our journey together, Ms. Yearwood demonstrated tremendous professionalism while communicating our intended way forward. She consistently set clear goals and measurable targets which guided the project's smooth progression. Furthermore, the collaboration which was fostered throughout this process engendered a level of trust which was a critical component for me.  
The ideas and suggestions which Ms. Yearwood offered were directly aligned with the "personality" of the project. As a result, I was both eager and pleasantly surprised to see the project take shape. It became evident to me, that Ms. Yearwood had a unique gift for bringing my own ideas to life, with uttermost ease and precision. This is one of her distinctive characteristics which I greatly appreciated and admired.
Ms. Yearwood demonstrated several other admirable qualities while executing this project including creativity, organization, efficiency and foresight, just to name a few. The quality of the service she provided was unsurpassed. I am extremely satisfied with the impeccable standard of her work and feel honoured that she has brought my lifelong dream to reality. I have no doubt that she is undeniably equipped with the competencies to successfully steer your project from its conception to its completion.
Creator, SEAJourn 100
We are very happy. It was a great pleasure to work with Stacia and Zindzi on our website. Zindzi took the ideas I had rolling around in my head and translated it to Stacia who transformed our previous site to my perfect vision. Stacia's detailed attention to our needs, professionalism and persistence in delivering a quality product on time proved to be a great asset to our company. We are very proud of the finished product and are happy to recommend her company to you.
Clinical Director, Optimal Oasis
I hired Stacia as a virtual assistant for my practice and I was immediately impressed with her unique skills that helped me excel in my business.
Stacia has a strong  work ethic, an unbeatable drive to learn, and an outstanding level of professionalism.  She has helped me in marketing, business planning, outreach, research, and content creation.
I am grateful for Stacia assisting me in executing my goals and supporting me along the way.  She is responsive, loyal, and does what it takes to see her clients win.
CEO, Counseling Space and CEO Motions 
I recently had a consultation with Stacia regarding a script for an upcoming film project. I was blown away. The attention to detail and professionalism was nothing short of excellent. I was then provided with an in-depth analysis, which gave me the necessary tools to restructure. After the consultation, I felt inspired to get it done. Stacia, you are a one in a million with your approach. Thank you.
General Manager, FilmTT
I came to Stacia for help with revamping my About Me and was impressed by what she wrote for me! All she really had to work with were the disconnected thoughts in my head and she constructed them to come up with a dynamic script. I would certainly hire her again. She will always be my first choice for all of my copywriting needs!
Founder and Owner, Mellany Paynter 
I was in the process of transitioning from one job to the next and was in need of a resignation letter that would assist in making my exit from a company I'd really grown to love as smooth and as positive as possible. After a short consultation with Zindzi, answering a few questions, the very next day I received the letter I needed and it was perfect! I would very highly recommend this service to anyone needing writing services. I cannot imagine a better experience!!! Thank you Zindzi!!!
I can't thank you enough for putting my thoughts into a message. My thoughts were jumbled and all over the place. I feel like you articulated exactly how I felt and the message that I wanted to deliver perfectly. It was still true to who I am and my personality was exemplified throughout the entire speech. Thank you again for making me one of the most memorable speakers of my time.
2019 Senior Class President, 
Medgar Evers College 
At the core of a great business lies customer service. Not only an exceptionally skilled organizer, writer, and editor in her right, I find Stacia's insight, patience, and world view (or in other words the soft skill set) essential to the process. From over thinkers like myself who, at times struggle with bringing many moving parts together or for some of my colleagues who needed assistance flushing out their ideas/feelings – this is a service that many can benefit from using.
Founder and Photographer, 
I was referred to I Hope This Message Finds You Well by a business partner. I had an initial conversation with Stacia about developing a website for my Car Rental and Taxi business and the rest is history. She listened to my vision, philosophy, objectives, and crafted a well thought out masterpiece.
Her attention to detail and efficiency were key elements that made this project a success. We worked together and met ALL the timelines we set out, which is important.
I am Happy with the finished product and I am confident that the 'simple but effective' approach we used will capture the target audience I am trying to reach.
So on behalf of the Management of Radia Car Rentals and Taxi Service, we will like to thank I Hope This Message Finds You Well for a job well done. And, surely, the referrals will be pouring in.
Managing Director,
It is rare that I am ever at a "loss for words." Yet, there I was – completely breathtaken by the chaos that was ensuing between me and one of my dearest friends (of almost 20 years, might I add). My heart was broken, and while my mind concocted a million accusations and rants, I could not find a way to sift through the endless chatter to form effective and heartfelt communication that was neither detrimental nor desperate. I contacted Stacia. I don't know how she does it, but with minimal information, she captured not only the gravity of a few pressing, delicate issues between us, but also the tenderness that I knew was present (beneath the swirl of infinite other emotions). What she produced was accurate, therapeutic and eye-opening. The way she transcribed not only the present circumstance, but also the context of our friendship helped me to see myself more clearly, and approach my friend with confidence, compassion and a clear mind. I highly recommend I Hope This Message Finds You Well to anyone who knows the importance of right communication in all relationships. (By the way, my friend and I made peace.)
Birth Doula & Health Coach, Noom
When I think of our experience with I Hope This Message Finds You Well and it's chief designer, Stacia Yearwood, three phrases come to mind: Well Organized, Very Thorough and Attentive to Detail. This company takes all the guesswork out of the web design process; they presented us with a comprehensive but simple step-by-step guide on how to effortlessly bring our website from conception to fruition. Their diligence in research, ingenious use of language in editing the raw information provided to create smooth website copy, coupled with the flow and layout of the final product totally exceeded our expectations! We fully endorse I Hope This Message Finds You Well for any and all web design content and copywriting for new and existing websites.
The services of I Hope This Message Finds You Well was recommended to me by a mutual friend when I was in search of a reliable, professional and proficient editing service for my final paper in my D.Ed. program. I contacted Stacia and I was immediately impressed by her professionalism, experience and her attention to details. Stacia's extra pair of eyes made my paper read so much better than before. Another thing about Stacia's style of editing that worked for me was her ability to ask constructive questions. Her comments and questions are instructive and enlightening, so my writing ability improves after I read her suggestions. I have found that this style of editing has helped me to make my writing more coherent, which resulted in a Grade A document at the end.
Preparing a resignation letter was a bit intimidating for me, but I can honestly say my experience with Zindzi was completely satisfying. Not only did she convey my thoughts and feelings accurately, but also did so in a manner with just the perfect blend of directness and professionalism. I could not recommend this service enough.
While applying for a graduate program I suffered severe writer's block on the final admission essay. I had all my ideas written down but after various attempts to write the essay, my ideas were not flowing as they did on the previous essays I wrote. At a dead end, I finally decided to reach out to Stacia at I Hope This Message Finds You Well. After consulting with her and providing her with the overall questions the essay needed to answer, she was able to take my ideas and arrange them in a way that flowed smoothly. Once I read the draft she sent me I was completely blown away by the way she was able to keep my original ideas and structure while suggesting transitional phrases that helped the essay move my point across. After such an incredible experience working with her and the "I Hope This Message Finds You Well" team, I will definitely never hesitate to use their services again and will definitely recommend them to my colleagues.
I am the girl that talks too much. I don't always have the perfect words but I am never without words. I however found myself in a situation, where day after day I would pour my heart and soul out, using my words trying to change a situation I had found myself in. Then I realised my heart and soul seemed empty and I had no words for myself.
When fate brought Stacia and I together over 20 years ago I could not have known that we met for such a time like this. I had no clue that during our journey we would both cross paths with a specific individual that would make her words even more on point when I needed them. I didn't even know this page existed. Fate just whispered to me directing me to message Stacia one morning and when she responded, my healing begun. My wordlessness was exactly what I needed to start getting well again.
Stacia's message did not find me well. It found me worse than I had ever been before, but it left me better than I ever thought I could be in that space and time. For that, there will never be enough words to communicate my gratitude.
Up until that day, the words that I needed to express my feelings flowed effortlessly. But on this occasion, I required words that came from a place of empathy and sympathy. I was unable to produce such, as somehow I was sharing in the pain being experienced by my love. I trusted Stacia to 'work her magic', and she, as usual, delivered. She produced the most thoughtful, moving, fitting and tear-jerking message. In those few words, I Hope This Message Finds You Well set in motion a much needed catharsis and allowed for a healing process to truly begin. So thank you for finding the words when I couldn't.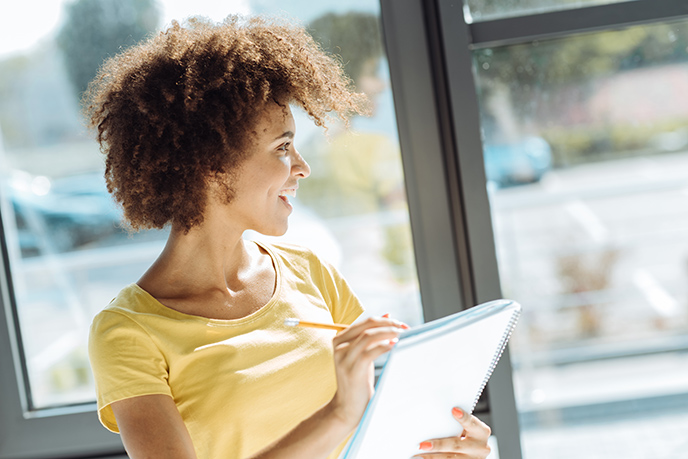 BONUS: Get YOUR JUMP-START Online Business Guide!